Welcome to the Australian National University Choral Society Incorporated (SCUNA)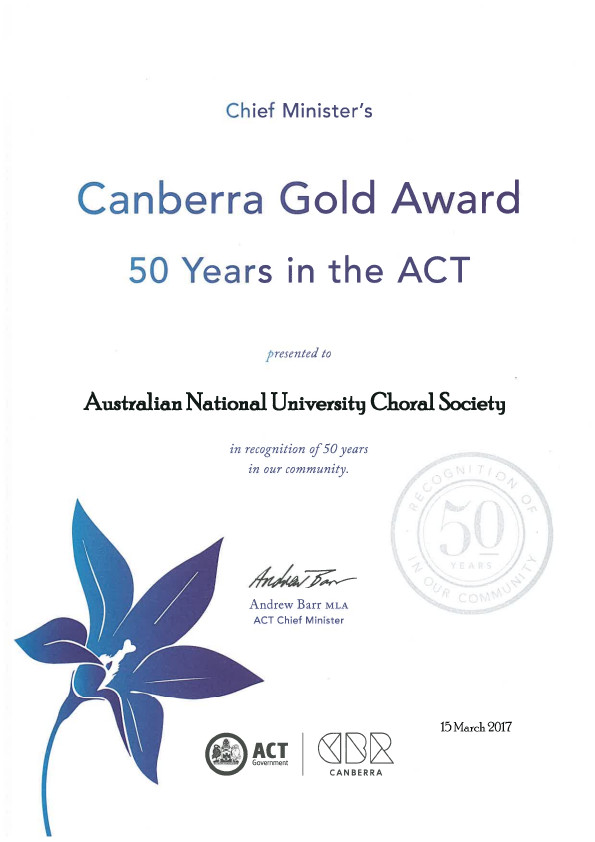 Come and join us in 2018 for great choral singing!
$10 per year for students is all it takes.
The choir is non-auditioned and caters for all levels of experience - from those that love to sing in the shower to professionals! Members come from studen ts, staff, alumni, friends of the ANU, and the wider Canberra community.
Rehearsals are Wednesday from 7-9:30pm in Lecture Theatre 3, Level 5, ANU School of Music.
First rehearsal for second semester 2018 will be the 11th of July.
Our program will be a Law Council Gala performance on 3 August and a major performance on 11 November.

Book tickets here
Join here:
You can find find files that will assist you to learn the music on the choir files page.
What's coming up at SCUNA:
iCal
For more events, check out the events page.